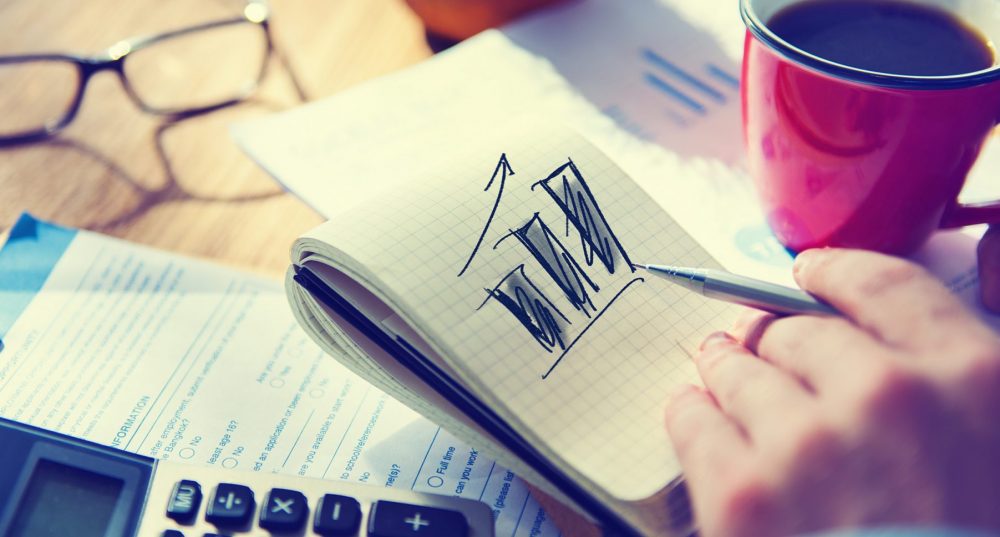 Did you know that LinkedIn has 562 million members? Impressive, but it's actually far less than the more well-known social media platforms Facebook, Instagram, Twitter and YouTube. So, with social media users on average also spending less time on LinkedIn, why should you use it to generate business?
Here's 5 good reasons…
1. Specifically Business to Business (B2B)
There are hundreds of social media platforms, but not all target the same users. LinkedIn is specifically a business and professional social network. People don't go on LinkedIn to see what someone had for breakfast.
LinkedIn is for all things business, with 70% of professionals describing it as a trustworthy source of professional content. It reaches more business elite and c-suite – the most important and influential group of individuals at a company – every month, than any other news or business website.
2. High % of Decision Makers
LinkedIn may have a relatively small number of users compared to the likes of Facebook, but who are these users? Well, an astonishing 43% of its members are in decision-making roles. In the UK there are over 23.5 million members, that's over half the working population, meaning you can reach 10 million decision makers
3. Bypass the Gatekeepers
If you work in a development or sales role, how often do you actually get to speak to the person you want to? A recent study by Kenan-Flagler Business School, found that "cold calling had only a 2.5% success rate."
LinkedIn enables you to gain direct access to, and start a conversation with, your target prospects. Just like other social media accounts LinkedIn is personal. As a LinkedIn user you can reach out to the decision makers directly, therefore bypassing gatekeepers and presenting you with a tremendous opportunity.
4. Search Filters help for Mass Targeting
You maybe able to reach out to target prospects, but at the end of the day we all know that sales is a numbers games. That's where LinkedIn's search filters come in. Not only do they enable you to target decision makers by job title, location, industry, company, headcount (available in Sales Navigator) and so on, you can also group them in the search results. This way you can find your target prospects on mass and create a target list of people to reach out to.
5. Stats Don't Lie
We all love a good stat, and there are many recent studies that highlight the opportunity on LinkedIn for generating awareness, engagement and leads.
Here are my top stats!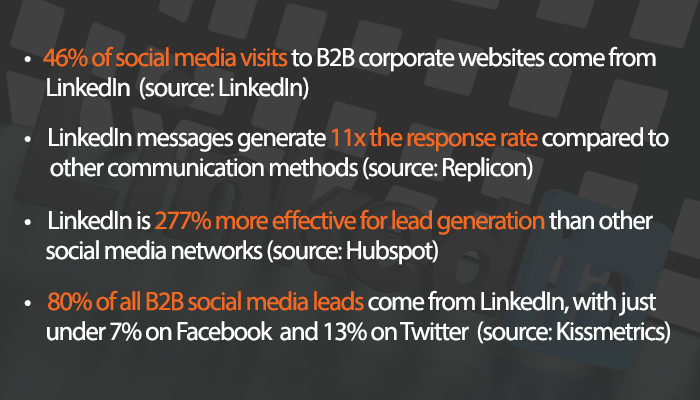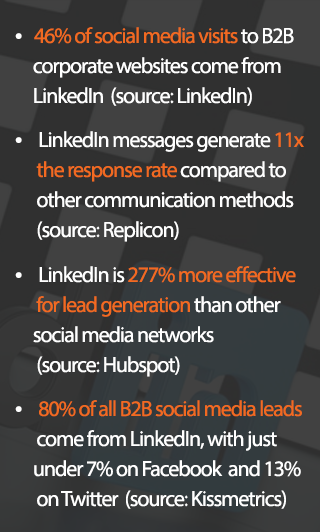 Conclusion
For B2B lead generation, LinkedIn enables you to easily find your target prospects, connect and engage with them. If you're look at developing relationships, helping customers solve their problems and not rush in and just sell to them, then LinkedIn really should be the social media platform for you.
Remember that isn't to say other social media platforms aren't brilliant for your business – platforms such as Facebook and Instagram can often lead the way when it comes to B2C marketing.