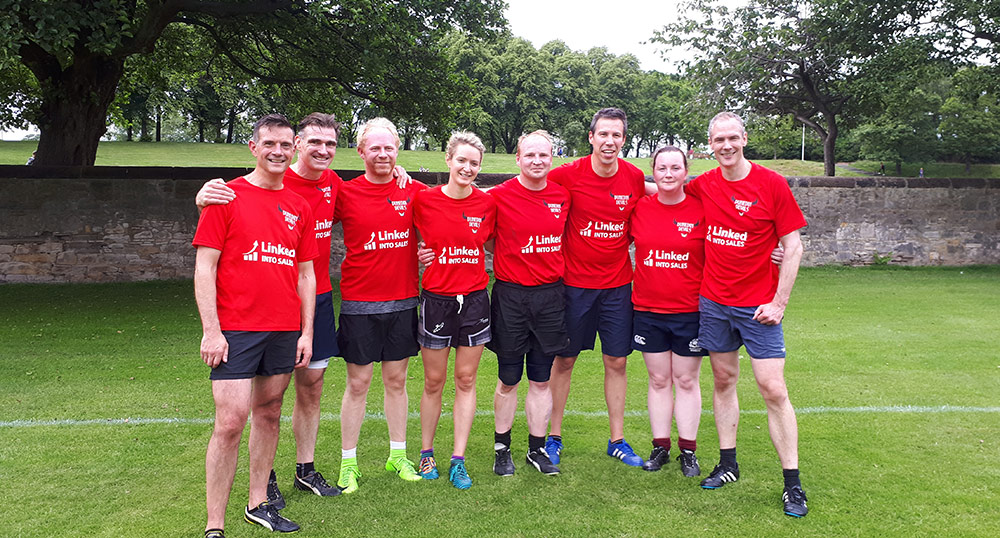 For the third year running, we have sponsored the Dunedin Devils in the IN2TOUCH mixed touch rugby league in Edinburgh.
The IN2TOUCH touch rugby league is a worldwide organisation that has leagues in England, Scotland, South Africa and New Zealand and has been in existence since 2003.
Edinburgh IN2TOUCH touch rugby league
The Edinburgh league, which takes place at Edinburgh Academicals Rugby Football Club's ground – Raeburn Place, was played over a 10 week period from Wednesday 8th May 2019 to Wednesday 10th July. After the 'grading week' of week 1, the Dunedin Devils were put into the top league. Eight games later they qualified in the 3rd vs 4th playoff match.
We are very happy to report that they won a very close game 6-5 so ended up 3rd overall in the league. Well done to all who played and hopefully they can reach the finals next year!
Linked Into Sales are very happy to continue our sponsorship of the Dunedin Devils for next year and beyond.