LinkedIn Marketing for Business Leaders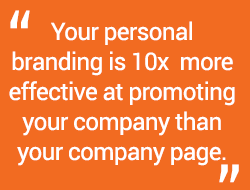 As a business leader, you have the potential to massively influence how your business is perceived. Adding your voice, personality, and story to your marketing efforts can pay huge dividends.
Personalities like Elon Musk have really cracked this. He connected with his audience resulting in people really caring about his story. When you think of Tesla and SpaceX, you think of Elon Musk. His personal brand helped to build his companies and actually eclipses them.
People buy from people and they love hearing and engaging with people's stories.
Internal LinkedIn Campaigns Cost More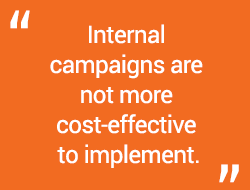 We regularly hear from clients who say they could not have delivered the campaign internally for the cost of our service (or the results).
It is not just about the cost of the Sales Navigator licenses,  there are other 'real' costs. These include:
The time to navigate the learning curve to identify the best strategies.
The number of internal team members needed to set-up the campaigns.
The money to train the team to run the campaigns.
The time to implement the campaigns.
The time for team meetings and project management.
The time for tracking, tweaking, and improving the campaigns.
There is a better and more effective way through.
LinkedIn Campaign Management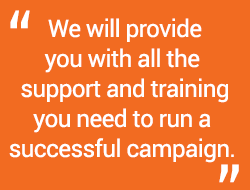 We partner with you as an extension of you and your team to support your long-term goals.
Campaign Set-up: We will walk you through The Boost System to collectively define the campaign fundamentals in terms of whom to target, with what offer, and the positioning so it resonates with your target prospects. We need to put your best foot forward so that the target prospects are as relevant as possible for your offer. There is no point in building an audience with people who aren't going to buy from you.
Campaign execution: We will do the majority of the grunt work, which enables you and your team to focus on following up with and closing the leads that are generated.
Campaign Support & Training: we provide online training and group training for you and your team to ensure you have the tools necessary to fulfill your part of the campaign to the best of your ability.
Tracking & Reporting:: We will track the campaign to ensure it is on track, review this at a monthly meeting and implement any tweaks to the campaign.
Our goal is to help you to run the most effective campaign possible that will deliver the performance you're looking for to meet (and hopefully surpass) your goals.
Book Discovery Call
Looking to increase brand awareness, build an audience of highly targeted prospects and generate quality leads? Start today by booking a call with us.