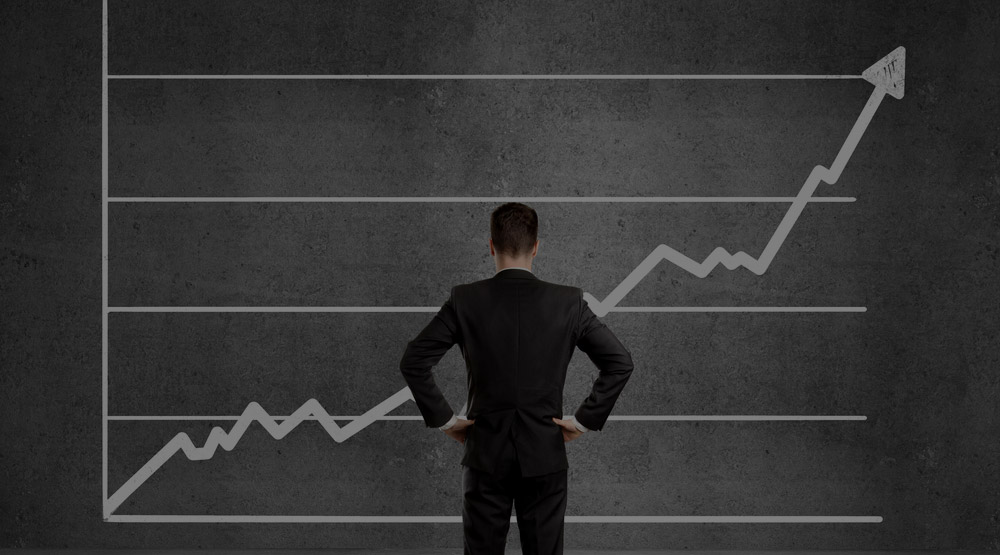 Increasing revenue whilst reducing costs
Outsourcing to us optimises your expenditure. We have the strategies, systems and people
to deliver a fantastic service for a cost that you could not achieve internally.
Book Discovery Call
Campaign Management
In today's world, all businesses need to be mindful of expenditure. The temptation is to bring everything in-house, but this is not always the optimum decision.
We regularly hear from clients who say they could not have delivered the campaign internally for the cost of our service. Providing internal training, allocating internal resource for campaign implementation and project management takes up valuable time and money. We take away this burden. We also remove the need for companies to navigate the learning curve to set up and run campaigns.
Our LinkedIn Campaign Management service takes away the grunt work, allowing you to focus on the leads that are generated.
What is the process?
Stage 1 – Build and Engage
When we start working with clients, the first stage is to build an audience of target prospects and engage with them. On average, 3% of these target prospects are 'ready to purchase' and 7% are 'open to buying, but not looking'. This leaves a further 90% who are unlikely to engage at all.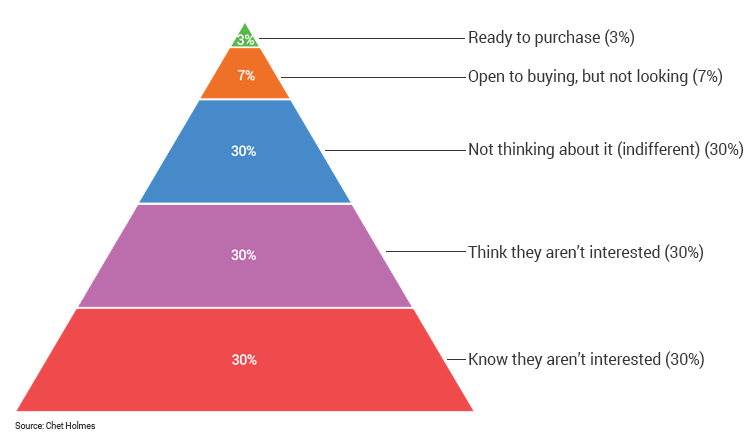 Stage 2 – Nurture the Audience
The second stage is to engage on an ongoing basis with the unresponsive audience in order to stay top-of-mind. Meaningful and useful contact points are required so, when prospects enter the 'ready to purchase' and 'open to buying, but not looking' segments, our clients are at the forefront of the minds of the prospects. In addition to these nurturing activities, we continue to build the audience yet further and nurture this new audience in turn.
Not all prospects are ready to buy immediately. The more we keep clients top-of-mind with their prospects, the more value we can gain from the campaign in the longer term.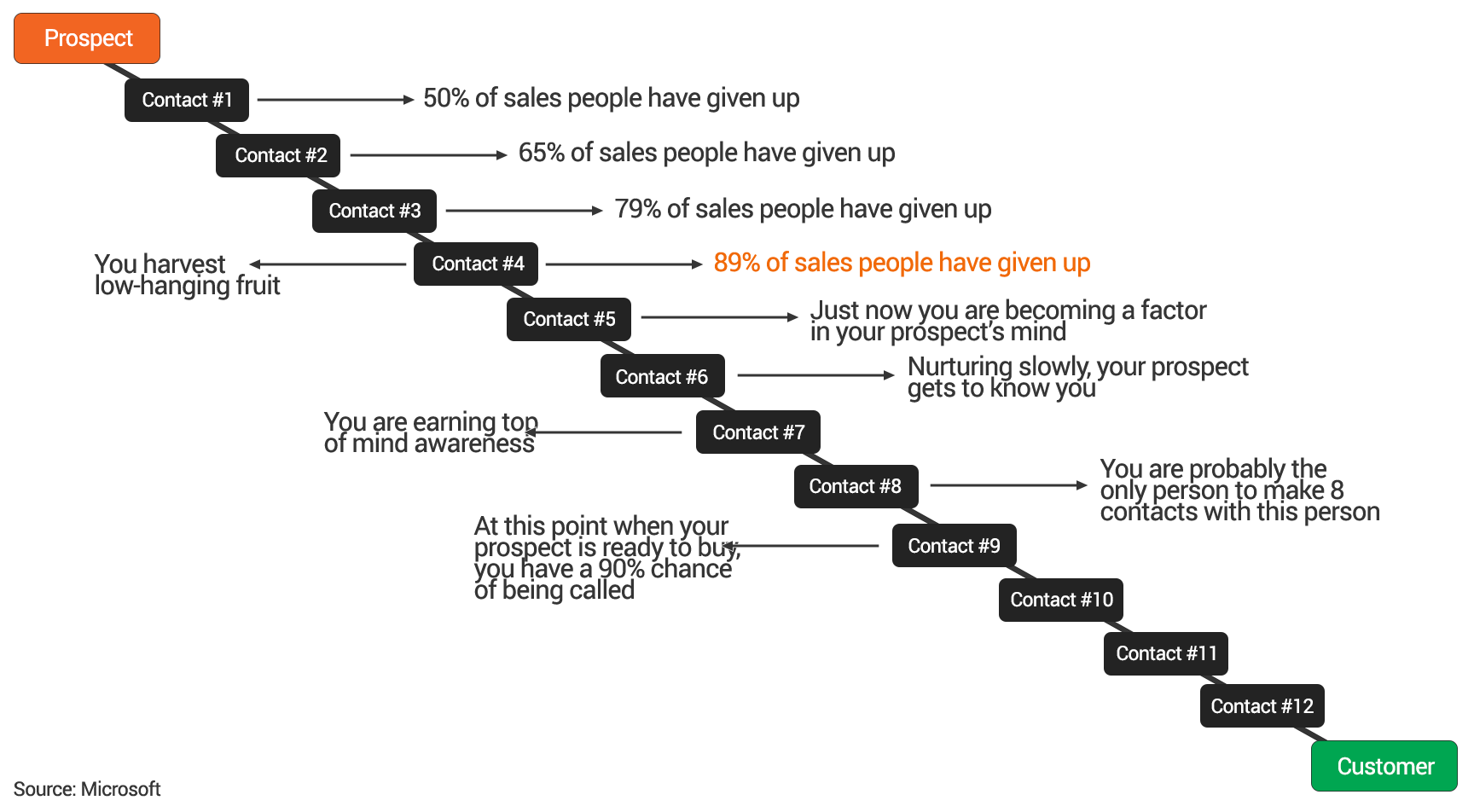 What outcomes can you expect?
Every month we hold review meetings to assess the campaign data and make improvements. The image below represents the range of outcomes we have achieved for clients in the past.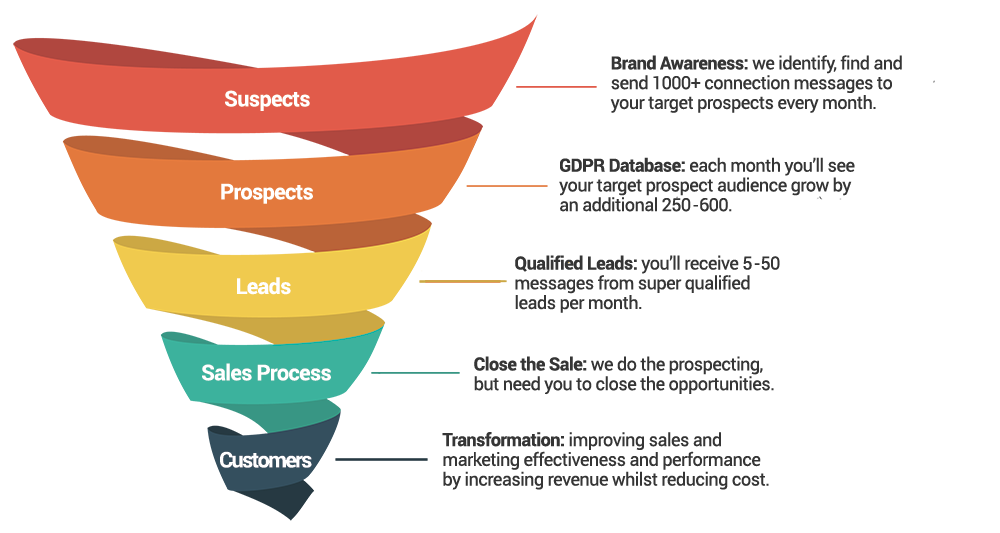 The ultimate success of campaigns relies on our clients' ability to close opportunities. In order to facilitate this, we work closely with them to provide their team members with the knowledge and training to maximise these opportunities.
Book Discovery Call
Looking to increase brand awareness, build an audience of highly targeted prospects and generate quality MQLs? Start today by booking a call with us.